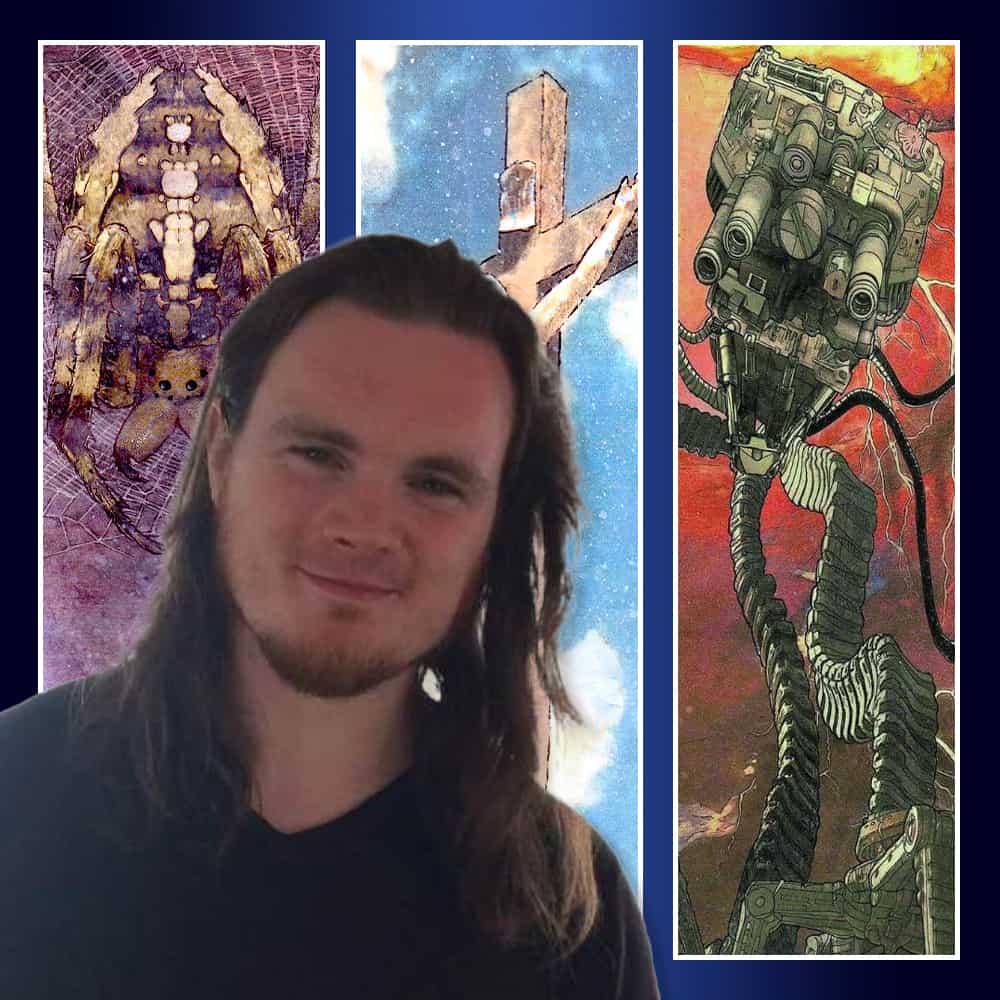 Born in London 1984, Aaron Moran is an artist and writer.
He began his comic career providing visuals in the underground UK scene with publications like Overload, Disconnected and Unseen Shadows, making his artist and letterer graphic novel debut with RITUAL 2: THE RESURRECTION (2015).
Expanding his own ideas led to the releases of the science fiction FLASH BLIND (2018), surreal psychological WHISPERS: A BOOK ABOUT MENTAL HEALTH (2019) and historical Jack the Ripper horror BRIDE OF THE RIPPER (2019) in which Moran served as writer, artist and letterer.
Artist work including COLD WAR (2019) and children's book SNORP'S ADVENTURE (2020) and its sequel SNORP AND THE GREAT FOOD FIGHT (2021).
WAR OF THE WORLDS: THE GRAPHIC NOVEL is Moran's first adaption.
He is open about his conditions such as autism and dyslexia, which he incorporates into his art. He spends his spare time playing darts, retro gaming and watching cult movies.