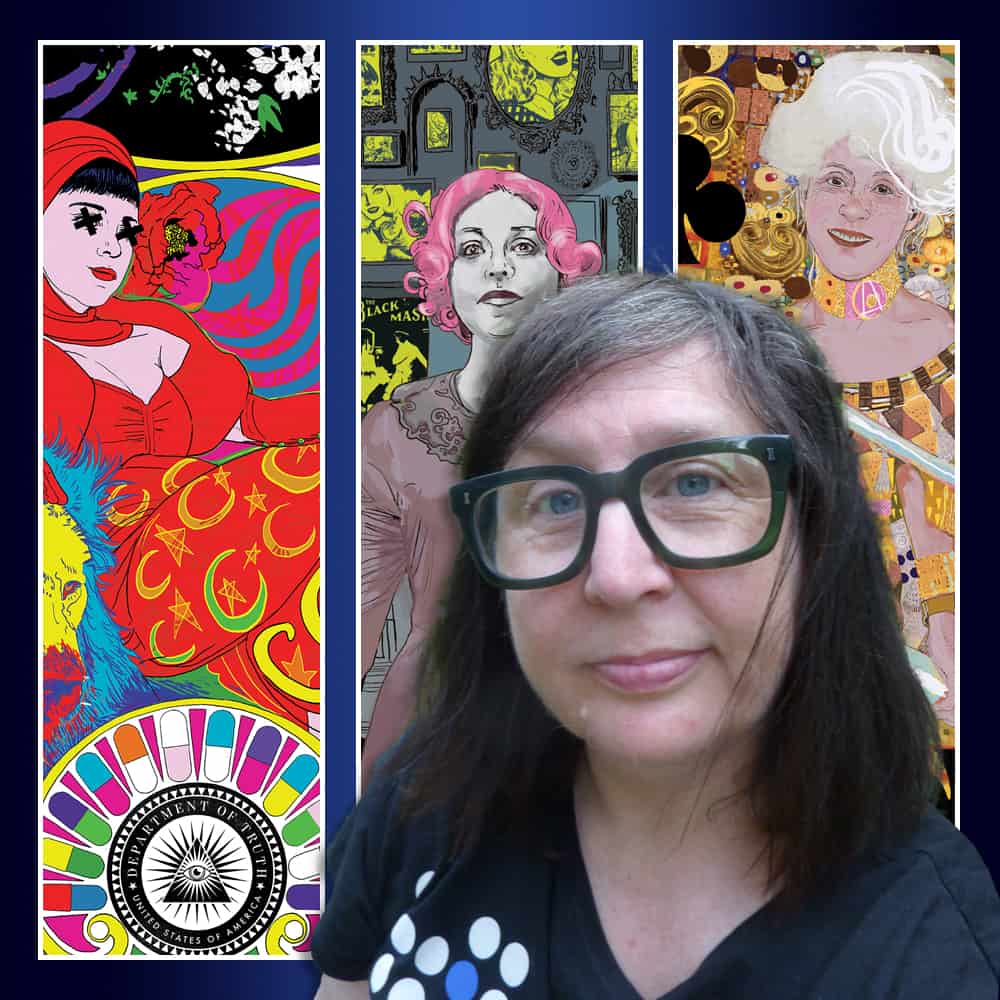 Alison Sampson is the artist and illustrator for a number of mainly creator-owned books, including Hellboy, The Department of Truth, two volumes of Sleeping Beauties (with Stephen and Owen King), Hit Girl: India (with Peter Milligan), Winnebago Graveyard (co-creator with with Steve Niles) and another new series where she is a co-author (to be announced), as well as covering Buffy, Bloodborne, Halestorm's Hyde Manor, The Wicked + The Divine and more.
Her writing debut is included in The new Tori Amos anthology published by Z2 (The Pool) in 2022.
After more than two decades of architecture work, it's a pleasure to develop books, design stories and build art.
Right now, Alison is reconstructing Klimt's Woman in Gold in biscuits for an upcoming series.