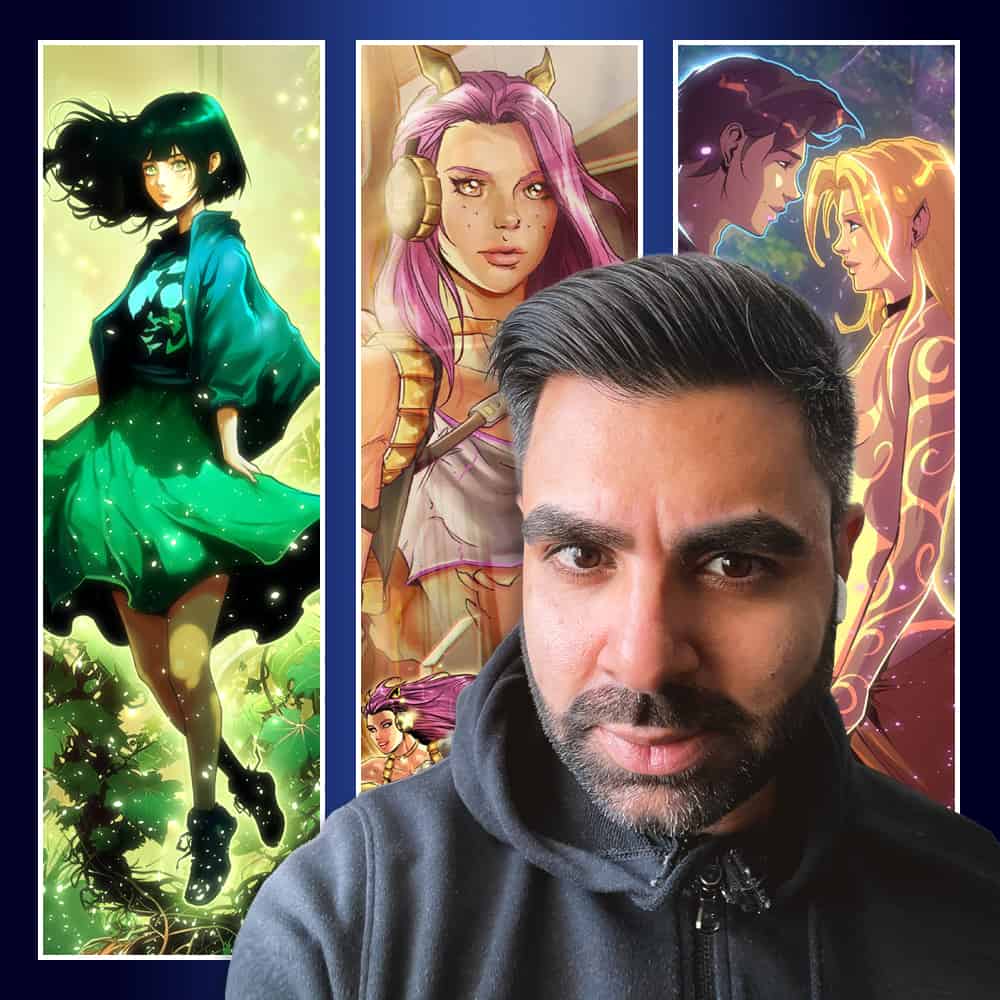 Amrit Birdi is a best-selling Illustrator and Art Director based in London.
He has illustrated and produced comic & graphic novels for clients such as Penguin Random house (Guardian of the Realm), Walker Books (Alex Rider), Titan Comics (Assassins Creed cover art), Hachette (Username: Evie), Macmillan (Kick the Moon) and Bandai Namco (Man of Medan).
Day-to-day, Amrit works as Art Director of AmCo Studio and has delivered work for brands including Adidas, Disney, Prime Video,Square Enix, Ubisoft, Cineworld, Lucozade, Audemars Piguet, Adobeand many more.