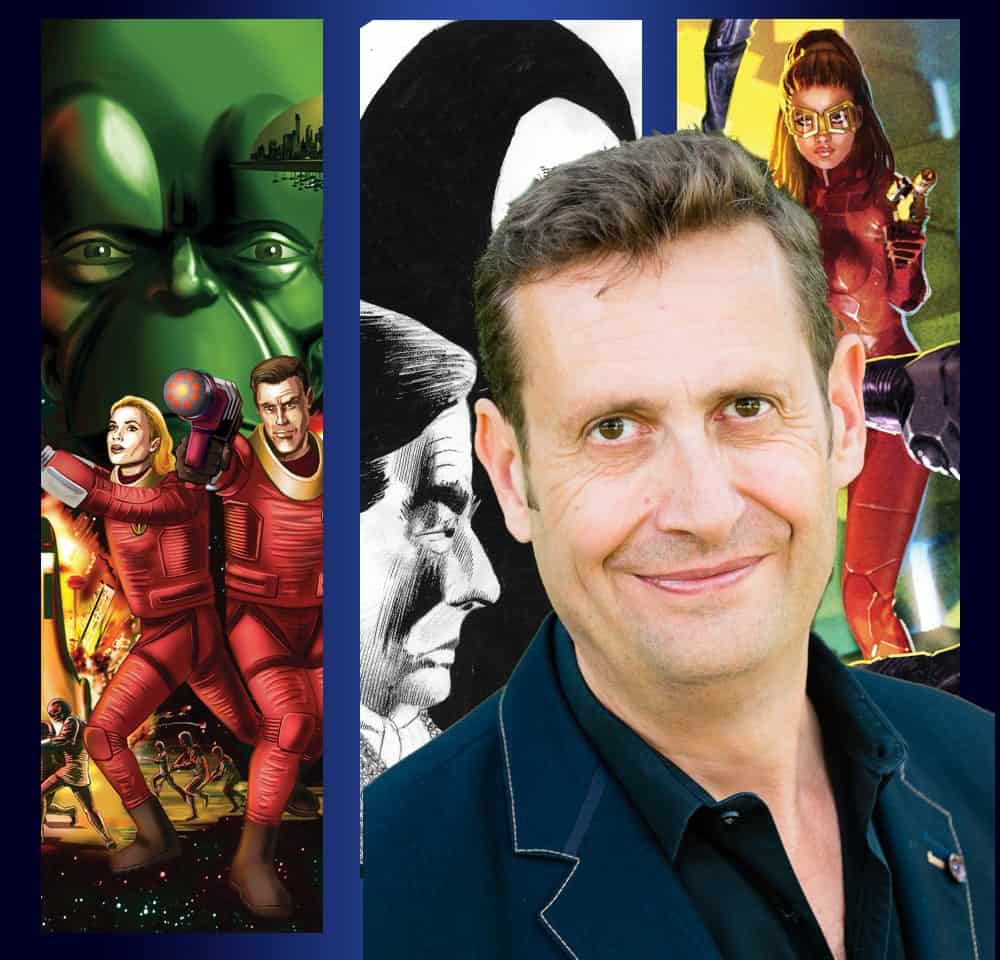 Andrew Mark Sewell is the founder of transmedia company B7 Media, a former senior BBC executive and now multi award-winning independent filmmaker and radio drama producer/director.
Winner of the prestigious NYC International Radio Program 'Best Director' Award for Isaac Asimov's I, Robot (BBC Radio 4) and nominated as 'Best Drama Producer' at the Audio Production Awards (2015 & 2017), Sewell's name has become synonymous with a new wave of cinematic sounding audio drama.
Notable drama productions for BBC Radio 4 include Ray Bradbury's The Martian Chronicles, cult BBC sci-fi series Blake's 7, Isaac Asimov's I, Robot and the acclaimed Dan Dare: The Audio Adventures series (inspired by the 1950s Eagle comic). Series for Audible Original's include the docudrama The Space Race and psychological sci-fi thriller The Effect – winner of Best Podcast Drama at this year's NYC Festivals Radio Awards (2022).
Most recently Sewell co-created and directed Greenborne, a new, post-Covid radio soap opera launched across the UK and sci-fi comedy Venna's Planet (based on Robin Evans' graphic novel) starring Amelia Tyler, Sally Knyvette, Misha Crosby and Caroline Munro.
Future projects include the audio and graphic novel sci-fi thriller Pilgrim and 1940s wartime naval drama Unsinkable starring Brian Cox, Thomas Brodie-Sangster, Nathalie Emmanuel and John Malkovich.
Other credits include UKTV's Ghostwatch LIVE (credited as the first live paranormal investigation on television); Echoes of the Past, Tomorrow's World+; Sonnet 155 featuring Richard Briers (his last stage performance), Benedict Cumberbatch, Hattie Morahan, Paul McGann and Lisa Dillon; and acclaimed indie films Mrs. Palfrey at the Claremont, Exit Thread and most recently The Colour of Spring.