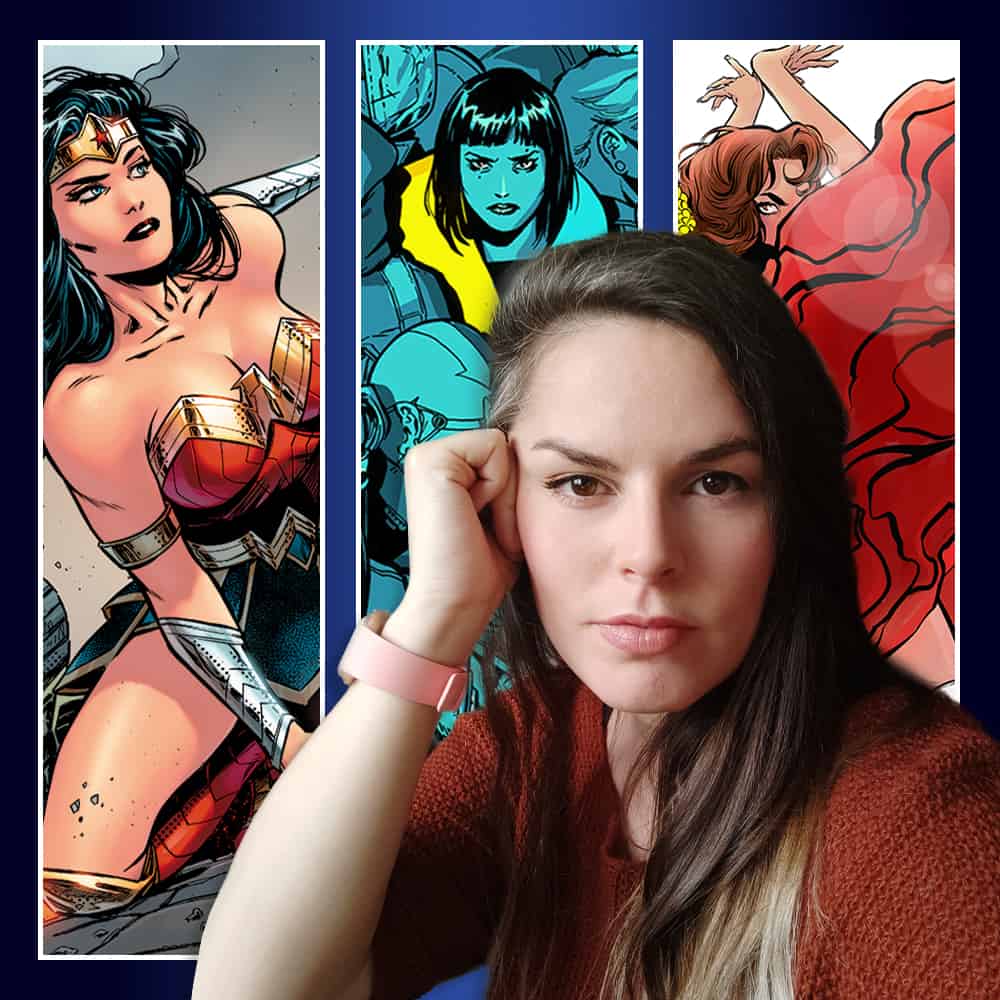 Aneke is the co-creator and artist of "Bylines In Blood" with Erica Schultz and Van Jensen for Aftershock, Artist of "Carmen, the graphic novel", with Alek Shrader and Craig´s Russell layouts.
She's worked for DC with titles such as: Bombshells,  BS Suicide Squad, Gotham city Garage, The house of whispers, Wonder Woman (2018 talent workshop), Poison Ivy (Christmast story), Wonder Woman Giant, Catwoman, Batgirls Future State, RWBY/Justice League;  for Marvel in VALERIA Age Of Conan, inker in several Covers alongside Carlos Pacheco – Aliens, Conan, for 2000AD in Judge Anderson and more recently Venus Bluegenes, for Dynamite in titles as Vampirella, Red Sonja,  Damsels, Battlestar Galactica 1880,  among others!
Multi-talented, Aneke is a penciller, inker, colorist, enthusiast of music, cinema, art, science. Lover of comics and the human capacity to create beauty and meaning.