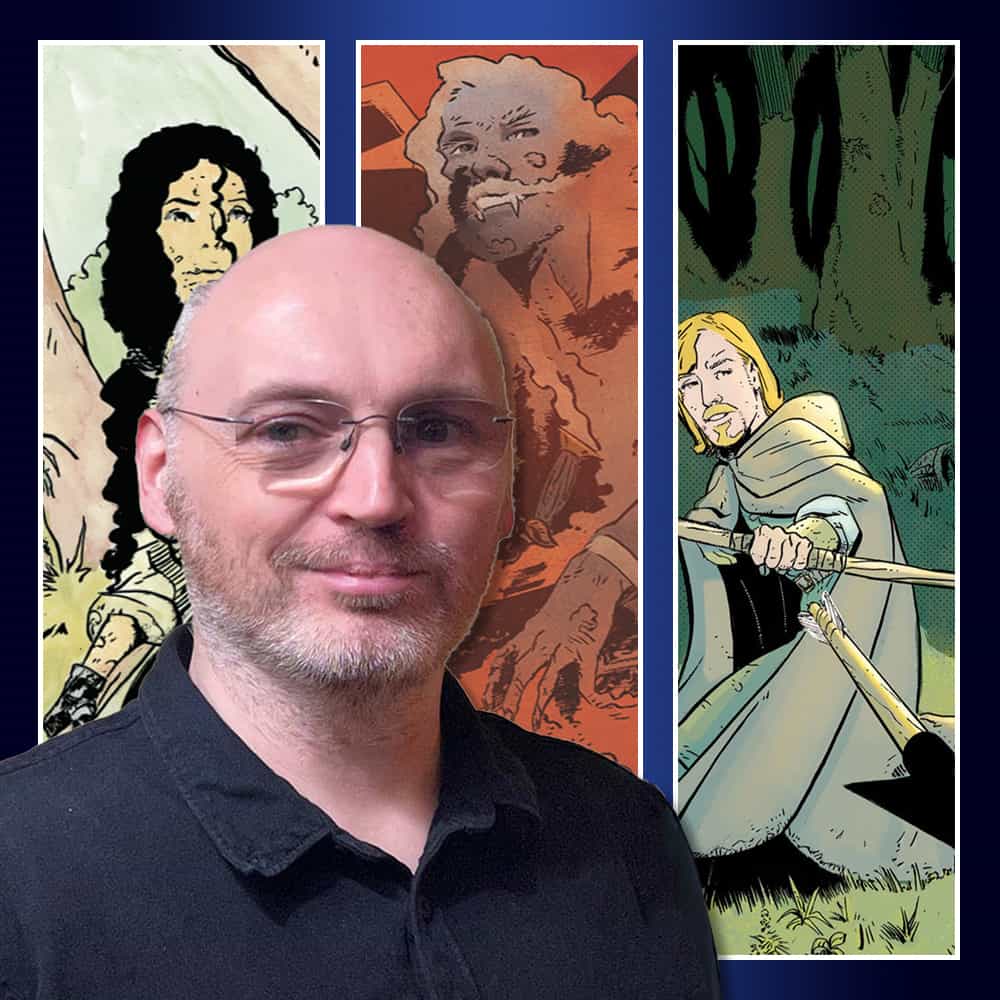 Chris has spent some time at the London Cartoon Centre learning all aspects in Comic production with various instructors, including David Lloyd.
He's the creator of "International Aces" – a graphic novel series about the true life stories of some of the top pilots from the First World War, and co-wrote and Illustrated the Award Winning business Graphic Novel, "Commitment" (Best Innovative Agile product 2013)
Chris has had various stories appeared in Aces Weekly, a screen only comic that is published by David Lloyd, and recently in the new Anthology, Shift.
More recently, Chris worked on a new version of Robin Hood, based on a series of plays produced in the US and Dracula :The Return, an official continuation from the original Bram Stoker Novel.