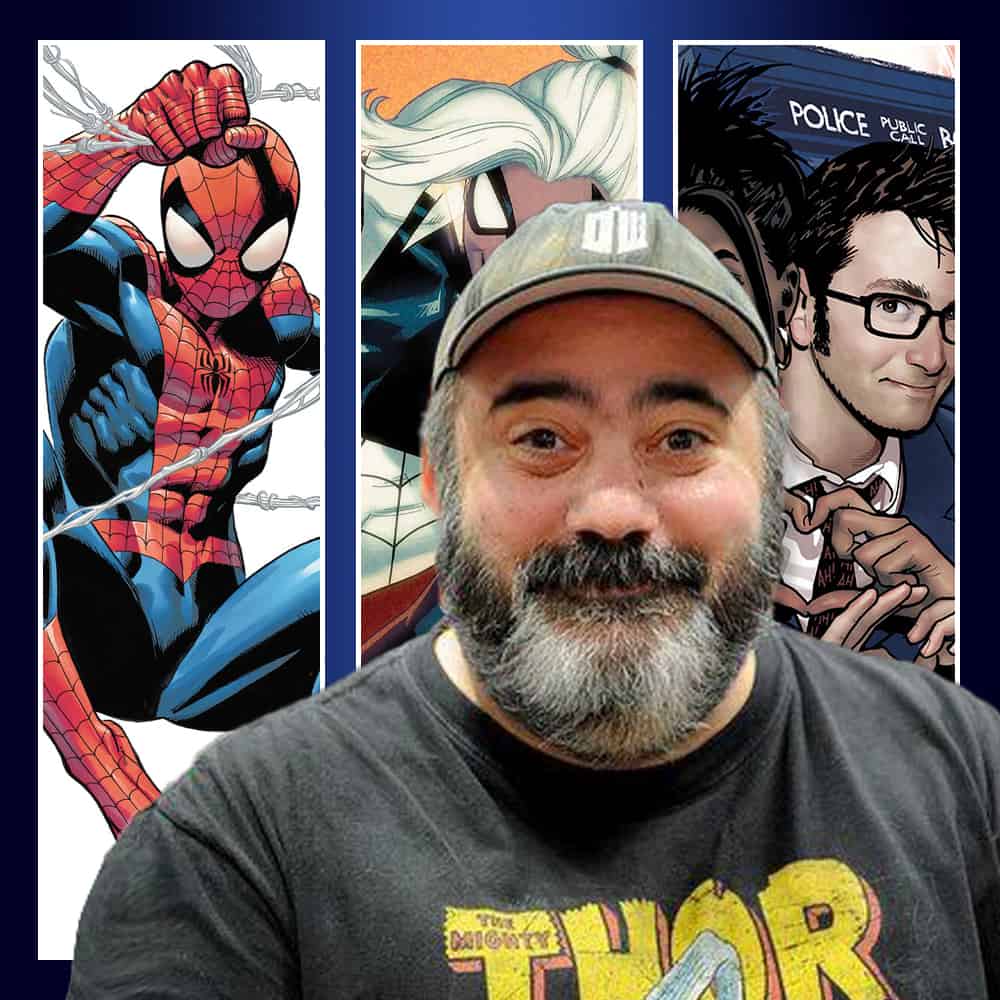 Dan is best known as a Spider-Man writer, having written a 10 year run on AMAZING SPIDER-MAN, including the original SPIDER-VERSE comics, and the infamous SUPERIOR SPIDER-MAN saga. Last year, Dan teamed up with legendary Spidey artist, Mark Bagley, to start up an all-new monthly SPIDER-MAN title.
A long time Doctor Who fan, this fall will be Dan's first time writing the Doctor in Titan Comics' DOCTOR WHO 60th ANNIVERSARY SPECIAL, a 58 page one-shot featuring new adventures for both the 10th Doctor & Martha and the 9th Doctor & Rose.
He has also written memorable runs of SILVER SURFER, FANTASTIC FOUR, TONY STARK: IRON MAN, the MIGHTY AVENGERS, and a run of SHE-HULK that helped inspire the SHE-HULK: ATTORNEY AT LAW show on Disney+.