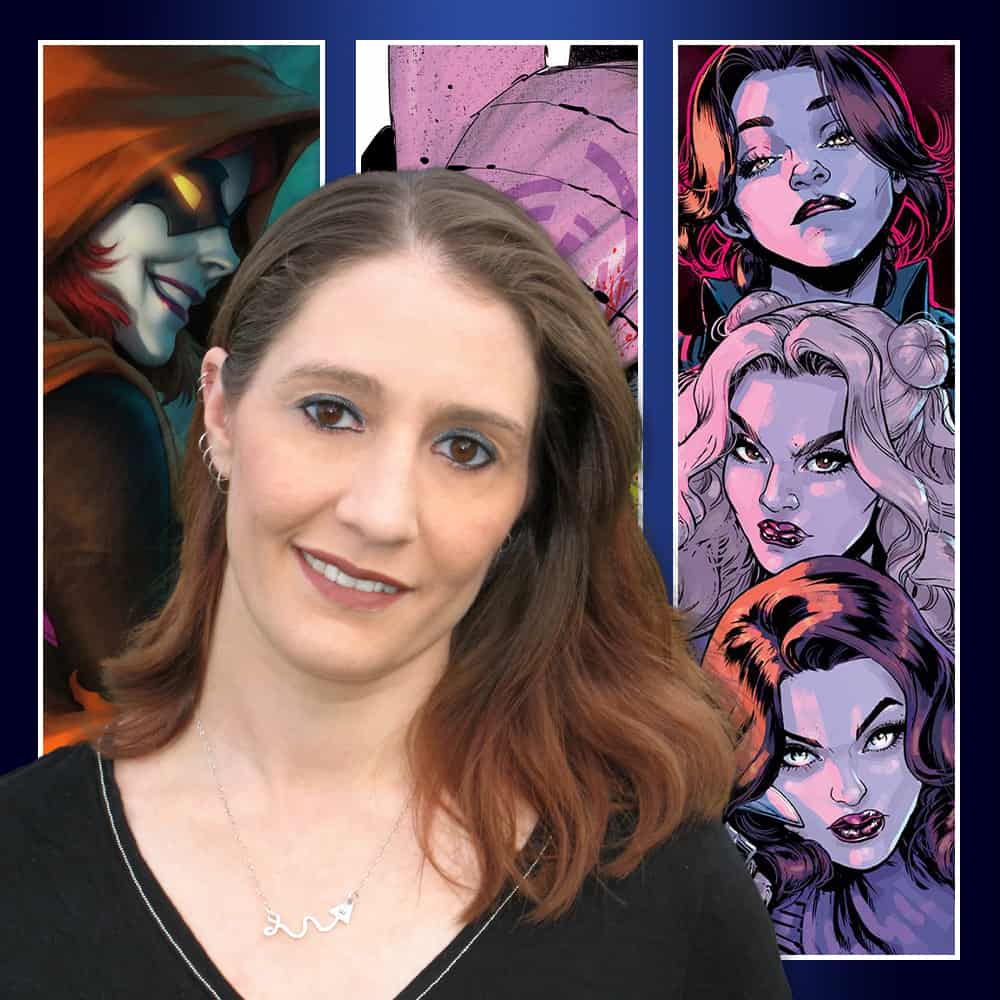 ERICA SCHULTZ is a comic book writer best known for her work at Marvel; notably on X-Men's Laura Kinney in X-23: Deadly Regenesis, Moon Knight, and Daredevil.
She was part of the the DC Comics pilot program for what became their Talent Development Workshop under Scott Snyder, and collaborated with artist Sonny Liew on a well-received Hawkgirl story.
She's been nominated for Best Writer for the 2020 Ringo Awards and has a creator-owned series The Deadliest Bouquet with Image Comics.
She's worked for numerous publishers in the U.S. and Europe including 2000AD, Dark Horse, Dynamite, Red 5, and more.