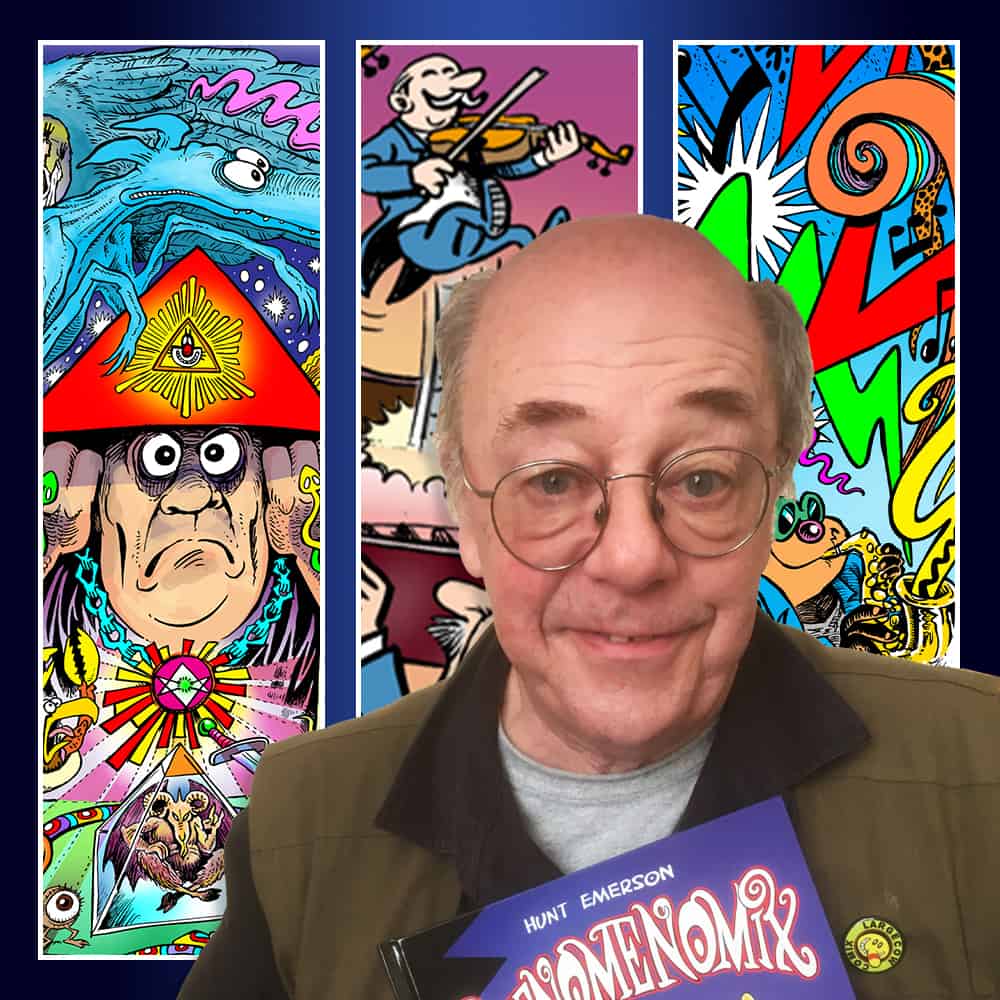 Born in Newcastle on Tyne in 1952, Hunter Emerson has lived in Birmingham since 1971, and has been drawing comics for 50 years.
As well as having regular spots in both The Beano and in Fortean Times magazine, he is best known for his groundbreaking work in the "underground" press, and his works in the Wall Street Journal.
Over the years he's invented many cartoon characters, none of whom have become household names. Examples include Calculus Cat, Max Zillion & Alto Ego, CityMouth, Gully Bull – Paranormal Investigator, and Thunderdogs, working with writers including Alan Moore.
Emerson has been acclaimed as one of the 75 European Masters of Cartooning of the 20th Century by the Centre Nationale de la Bande Dessinee et de l'Image, and in 2018 he was awarded the Sergio Aragonés International Award for Excellence in Comic Art.
Hunt has published around thirty comic books of his work, mostly with Knockabout Comics. His latest books are the critically acclaimed Lives of the Great Occultists, and Phenomenomix (both collecting his pages from Fortean Times) and a children's book called Moby Duck.