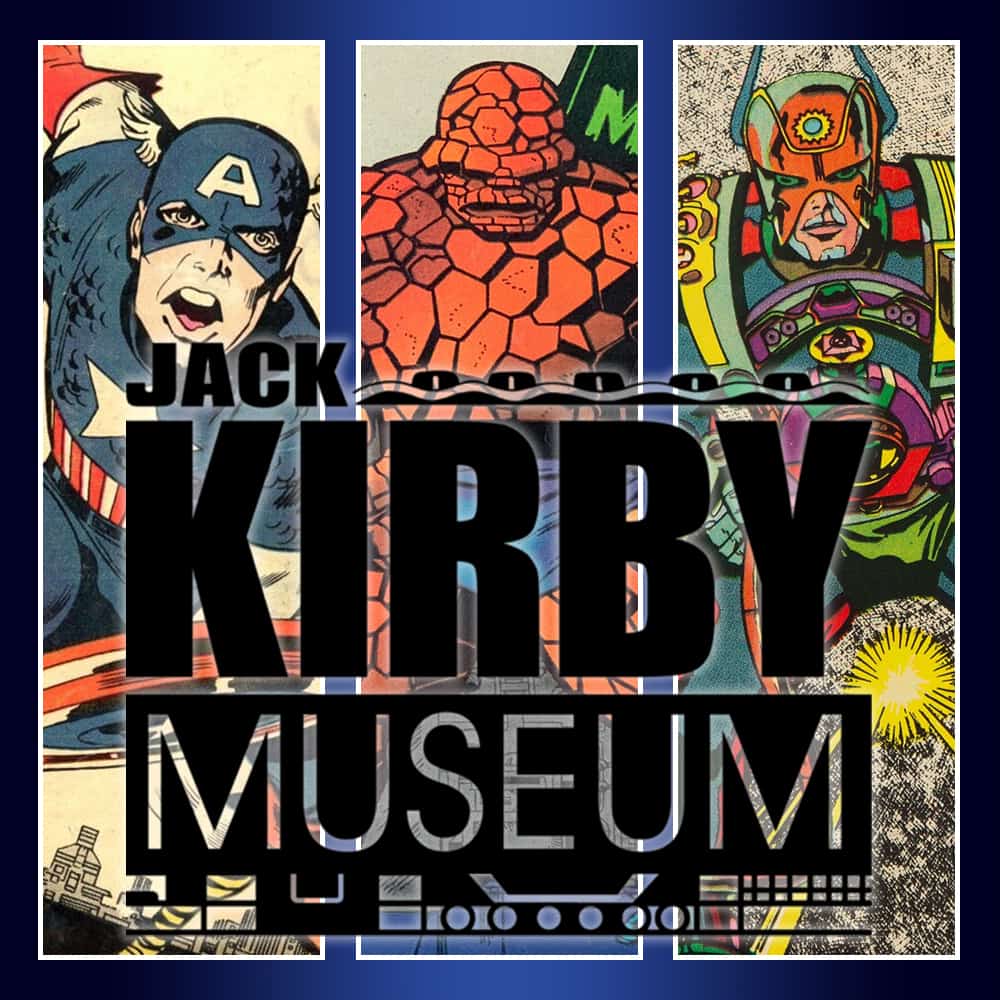 Award winning writer and artist Russell Payne will be representing the Jack Kirby Museum.
Jack Kirby was arguably the most influential and prolific artist in the history of comics, unfortunately his name is not as well known in the mainstream as it deserves to be. The Jack Kirby Museum and Research Center was founded in 2005 to educate the public about the life and work of this incredible creator. It is organized exclusively for educational purposes; more specifically, to promote and encourage the study, understanding, preservation and appreciation of the work of Jack Kirby by – illustrating the scope of Kirby's multi-faceted career, communicating the stories, inspirations and influences of Jack Kirby, celebrating the life of Jack Kirby and his creations, and building understanding of comicbooks and comicbook creators.
Kirby helped create many enduring characters that are still incredibly popular today such as Captain America, Thor, the Hulk, Iron Man, the Avengers, the Fantastic Four, the X-Men, Groot, Devil Dinosaur, Kamandi, Darkseid and the New Gods. If you want to talk Kirby, come talk to Russell.