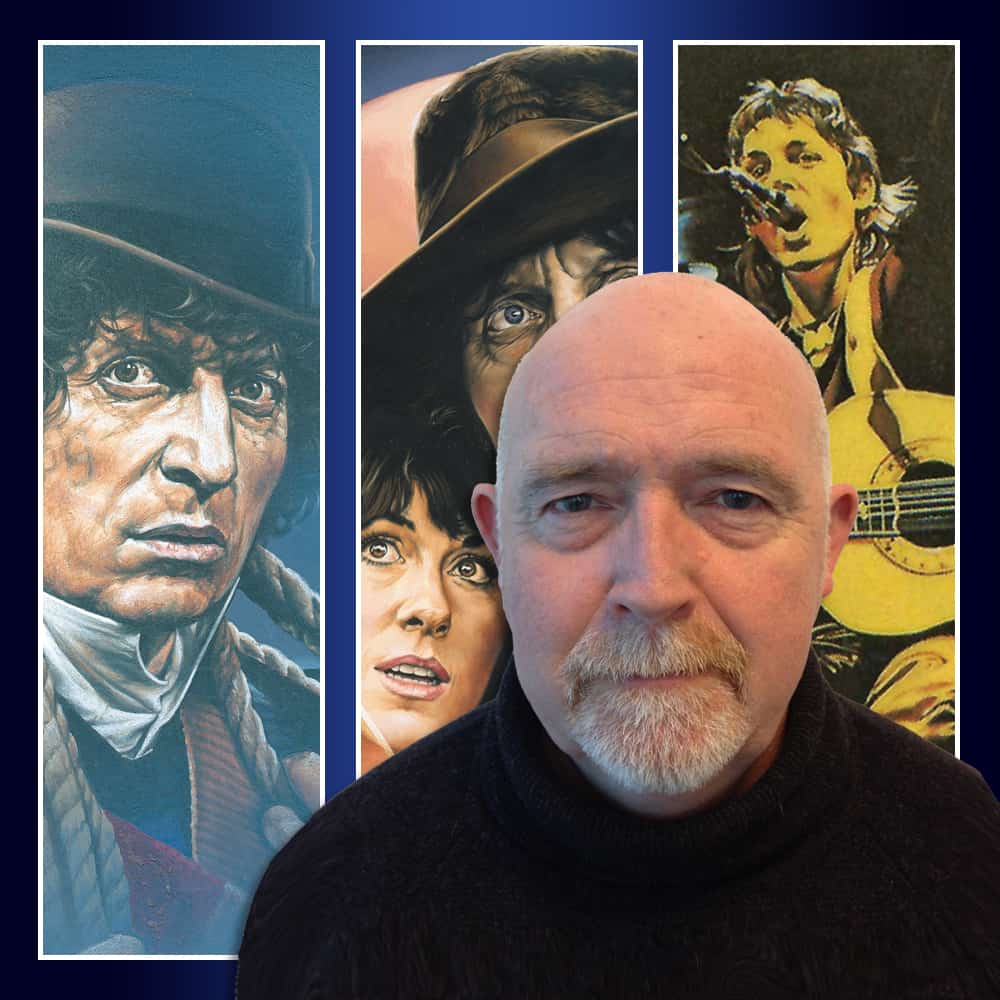 Jeff Cummins kicked off his career with the help of Bruce Lee, Kung Fu Monthly and TV Sci-Fi magazines, commissioned by the infamous Felix Dennis.
Soon afterwards he began designing award-winning album covers for Paul McCartney, Whitesnake, Ted Nugent, Silver Sun and for the design group Hipgnosis. This was closely followed by a series of covers for the now legendary and classic Doctor Who Target book novelisations, then later packaging for Captain Scarlet and other global brands.
Look out for his forthcoming art book, The Invisible Artist.
Jeff Cummins continues to live the dream…with the occasional nightmare to keep him grounded!