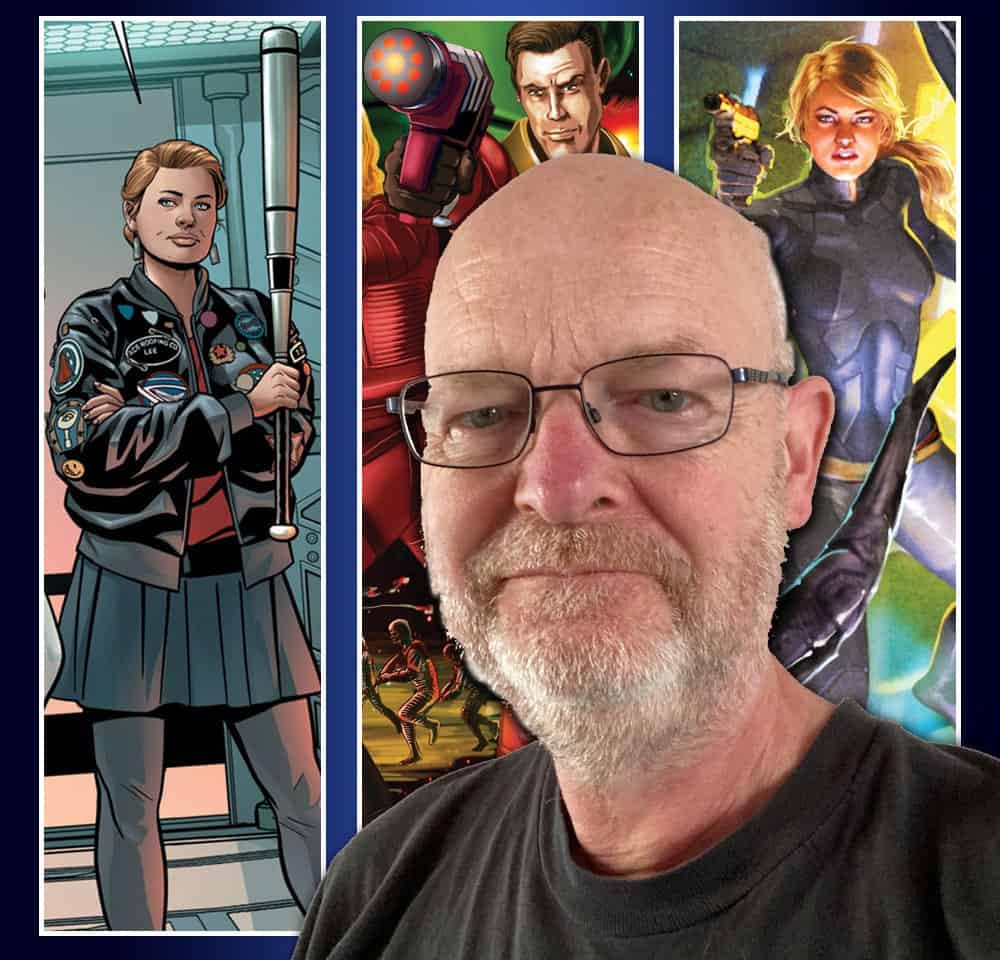 John Freeman is a comics writer and editor, the founder of the award-winning comics site downthetubes.net. He's worked professionally in the British comics publishing for over 30 years, describing himself as a "freelance comics operative", working as an editor, Creative Consultant and as a comics promoter.
His current projects include writing Pilgrim: Secrets and Lies a four issue mini-series set in the "Pilgrim" universe from B7 Media; Crucible with 2000AD artist Smuzz; and a creator-owned SF adventure, working with Brazilian creators Wamberto Nicomedes.
Initially working at Marvel UK, joining the company in 1987, his editor credits include titles such as Doctor Who Magazine, Babylon 5 Magazine, Star Trek Magazine, and comics such as Havoc, Overkill, Death's Head II, Warheads, Simpsons Comics UK and STRIP – The Adventure Comics Magazine. He also edited several digital and audio comics for ROK Comics, including "Team M.O.B.I.L.E." and "The Beatles Story".
He also edited the Lost Fleet mini-series and two Doctor Who mini-series for Titan Comics, which received critical acclaim.
Along with helping promote the annual Lakes International Comic Art Festival, his recent writing credits also include re-introducing some classic humour characters to a modern audience in the Cor and Buster Humour Special, working with artist Lew Stringer; and Death Duty and Skow Dogs with Dave Hailwood for the digital anthology, 100% Biodegradable.
downthetubes: http://www.downthetubes.net
Newsletter – https://cruciblecomic.substack.com
Twitter: https://twitter.com/johnfreeman_DTT
Facebook: https://www.facebook.com/downthetubesnet