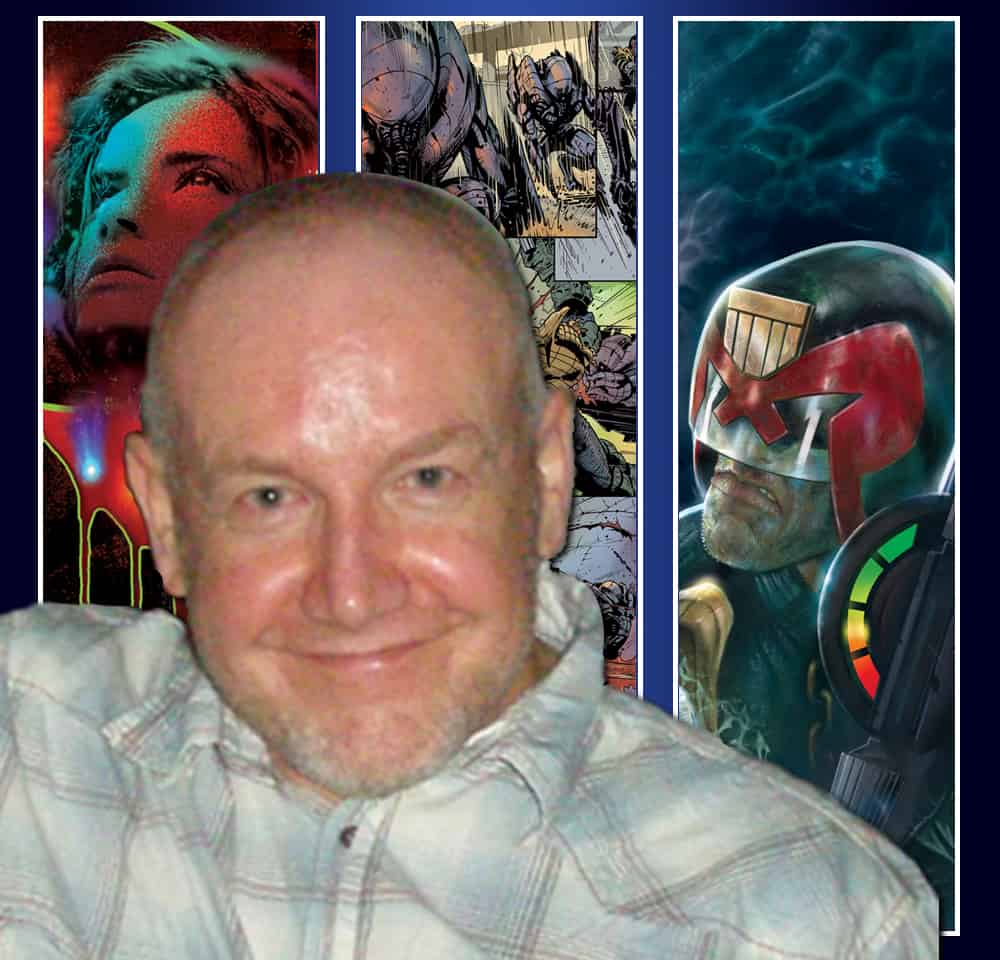 John Higgins is a comic book penciller, inker, colourist, and writer whose career stretches over 40 years as a professional freelance artist. In 1986 he started getting regular work at 2000 AD, the prestigious British sci-fi comic magazine, and has
worked for the company regularly on the Judge Dredd character ever since.
He is also working on projects for Rebellion the multimedia company, on the
critically acclaimed Dreadnoughts series co-created with Michael Carroll.
He was part of the British invasion of American comics in the mid-1980s, and holds
the distinction of having worked as the colour artist on two of the most notable graphic novels of all time, Watchmen and Batman: The Killing Joke. Higgins has worked
with DC Comics for over 25 years, mainly on the Vertigo imprint, and returned to the Watchmen universe in 2012, providing the artwork, and eventually writing, the
Curse of the Crimson Corsair back-up feature that ran in the Before Watchmen titles.
Higgins created, wrote, drew, and self-published the acclaimed Razorjack series, which was eventually collected and published by Titan Books. He wrote and designed an autobiographical art book, Beyond Watchmen & Judge Dredd: The Art of John Higgins (Liverpool University Press), coinciding with a major career retrospective exhibition at the Victoria Gallery and Museum in Liverpool, which ran from March 2017 to February 2018.
Higgins has also provided artwork for animation, film and book covers, as well as an award-winning series of Royal Mail stamps commemorating the 350th anniversary of the Great Fire of London. He lives on the South Coast of England.