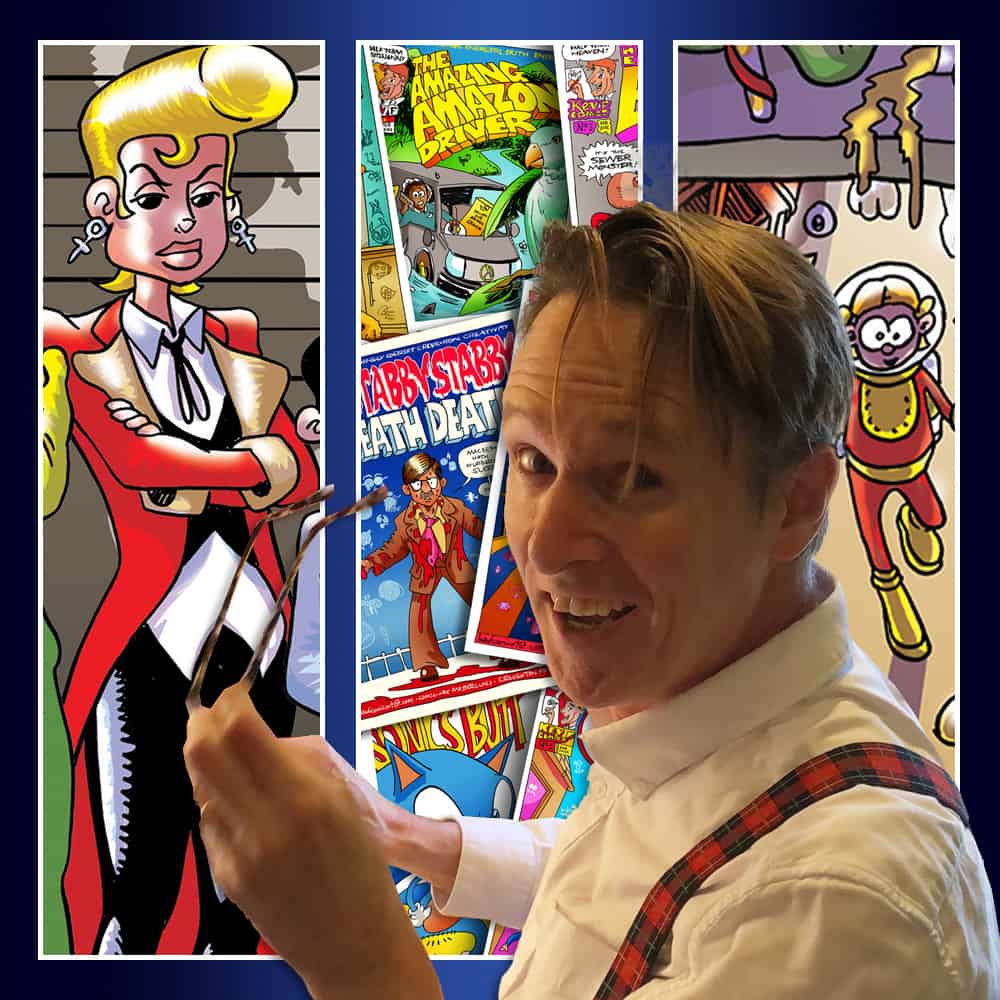 Kev has written and drawn comic strips for everyone from The Beano to Marvel Comics, from Doctor Who to Viz magazine, and most points in between.
His debut graphic novels adapt Shakespeare with a twist: Findlay Macbeth is a salesman in 1970s Scotland, Hamlet Prince Of Denmark Street is in a punk rock band, and The Midsummer Night's Dream Team takes Shakespeare's comedy and turns it into a heist movie. Since 2021 he has published a series of Pop Star Colouring Books, with illustrations and articles on everything from Eurovision and Punk to David Bowie and Rom Coms.
His latest graphic novel is Comic Tales From The Bible, humorous adaptations of top stories from Esther to Joseph bringing sacrilege to a new audience.
He also teaches his legendary Comic Art Masterclass to school pupils. In a little over two hours he sends every child home with a comic containing a comic strip by everyone in the class, and an individual caricature, showing them how easy comics can be, so they can leave school and steal his job.