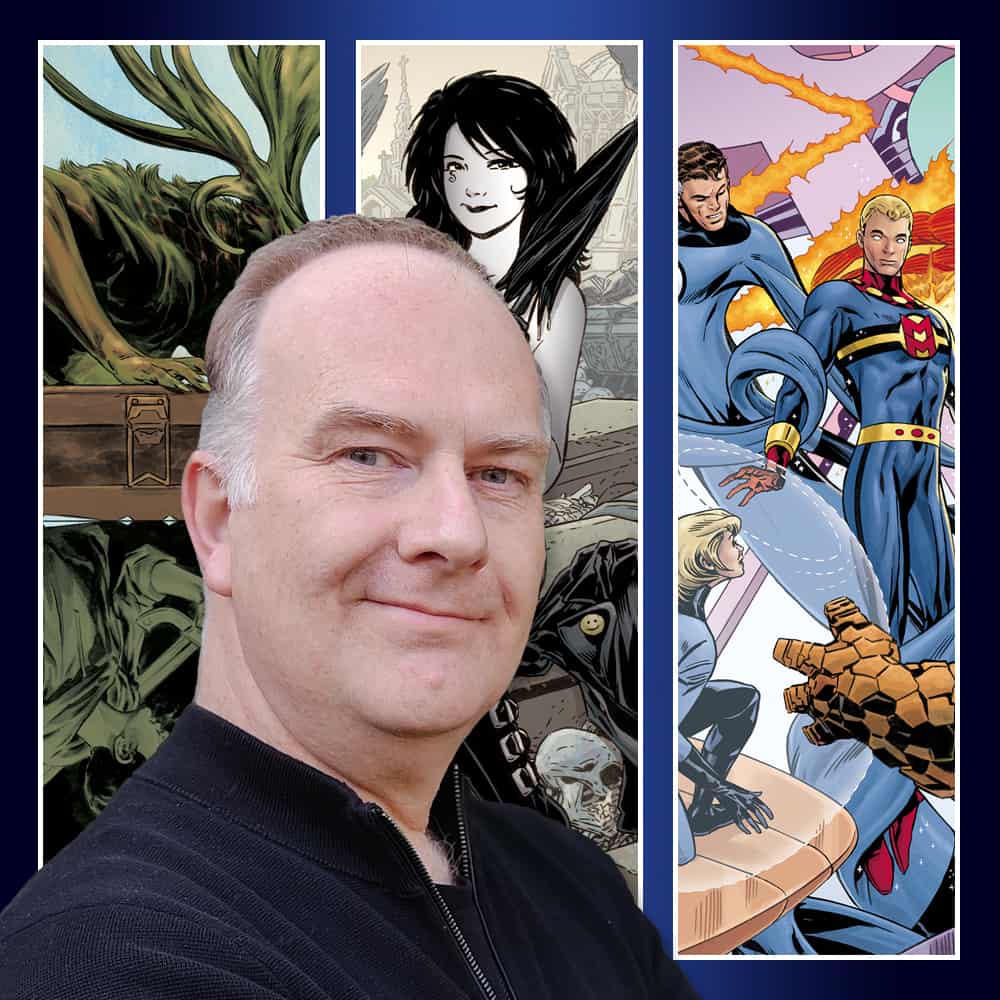 Mark Buckingham has been working in comics for thirty-six years, building a reputation for design, storytelling, and a chameleon like diversity of art styles.
He is known for his work on numerous comics including Miracleman, Hellblazer, Sandman, Death, Shade the Changing Man, Generation-X, Doctor Strange, Batman: Shadow of the Bat, Doctor Who, The Titans, Peter Parker: Spider-man, and Dead Boy Detectives.
More recently Mark adapted Neil Gaiman's Likely Stories and illustrated chapters of American Gods and Norse Mythology for Dark Horse Comics. He has also been contributing graphic novel sequences to Sir Lenny Henry's memoirs and first children's book.
Mark is best known as the regular artist on FABLES for Vertigo/DC Comics, working with its writer and creator Bill Willingham, for which they have earned numerous comic industry awards. He was also writer of "The Clamour for Glamour" the final story arc of FAIREST, a companion title to Fables.
2022 saw Mark and Bill return to work on Fables to celebrate the series twentieth Anniversary with a new 12-part series.
Mark is currently working with Neil Gaiman, as both artist and co-writer, on completing their ground-breaking MIRACLEMAN series for Marvel Comics.