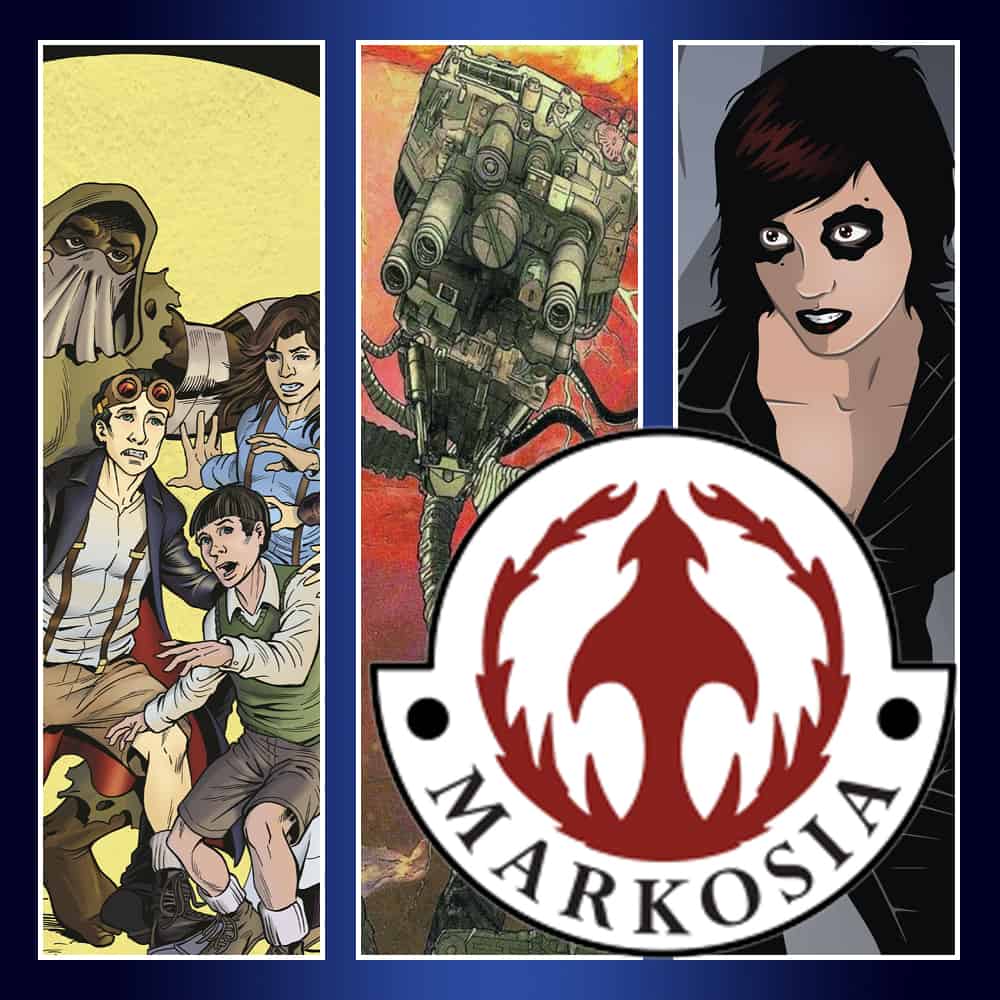 Established in 2005, Markosia has become one of the UK's leading independent publishers, particularly in the graphic novel field.
The publisher has gained a reputation for producing a diverse range of comic books, graphic novels, children's picture books and prose novels that cover all genres, with the highest possible production values. Some of the creators that have worked on Markosia titles include Midnight Kiss artist Ryan Stegman (Superior Spider-Man) and writer Tony Lee (Doctor Who), Starship Troopers artist Neil Edwards (Fantastic Four), Of Bitter Souls artist Norm Breyfogle (Detective Comics), Dark Mists artist Lee Garbett (Batman), Scatterbrain artist Szymon Kudranski (30 Days of Night), and many more.
Their varied catalogue continues to impress with a portfolio of intellectual properties numbering over 400 and growing, Markosia continues to expand its range and influence in the global marketplace.