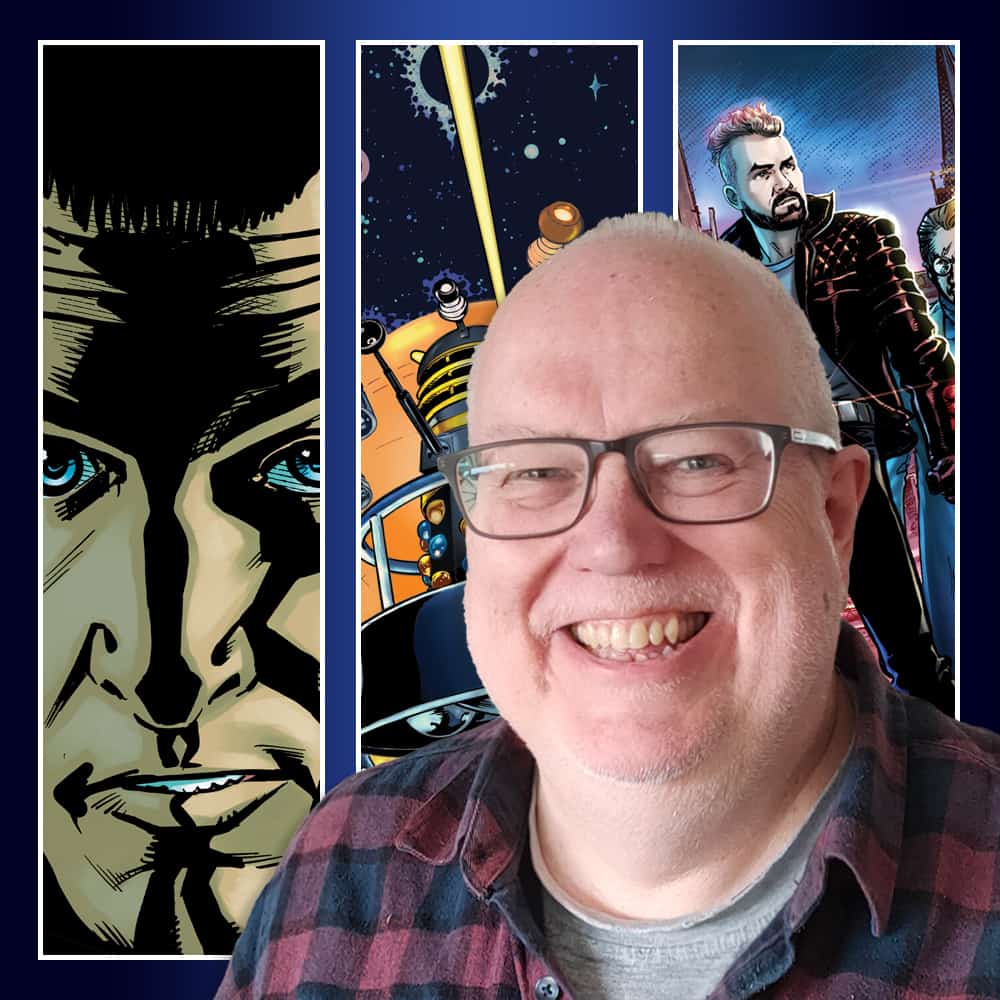 Celebrating nearly 40 years working in comics, Mike has drawn pretty much every major character at the big companies: X-Men, Batman, JLA, Spider-Man, Superman, Wonder Woman, The Flash, Judge Dredd, Slaine and Rogue Trooper amongst them.
In animation he's worked on shows as diverse as Warhammer 40k and Horrid Henry, and many Welsh language pre-school shows.
He's drawn two well regarded and successful original Graphic Novels – an adaptation of Dickens' A Christmas Carol and the docudrama about the first moon landing, Apollo.
In recent years he's worked on several How To Draw books: a 100 issue run on How To Draw Marvel magazine; 3 volumes of How To Draw Fortnite; and most recently How To Draw Five Nights at Freddies.
In TV he works as a storyboard artist on many genre shows: Doctor Who, His Dark Materials, Good Omens, The Witcher, Midwich Cuckoos and more.