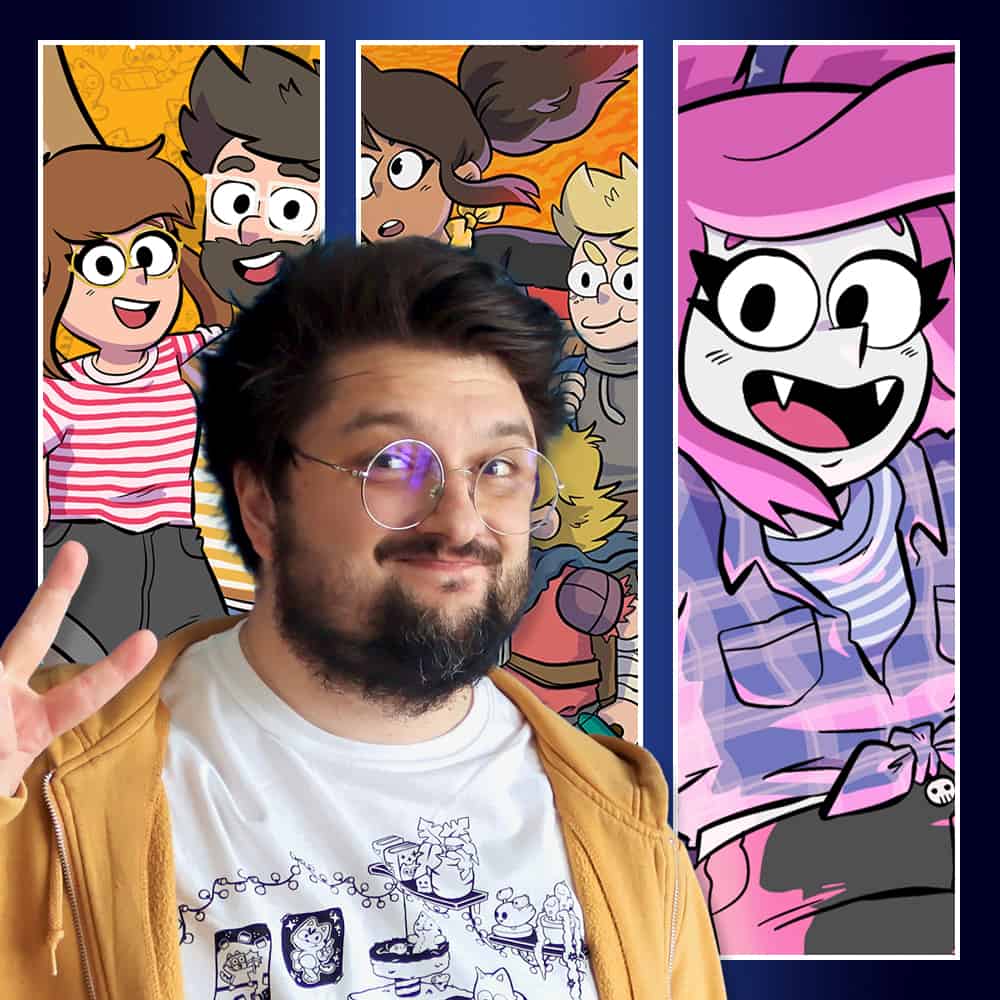 Sarah & Stef are a comic making team based in the Midlands, mainly known for their autobiographical webcomic Our Super Adventure which stars Sarah and Stef and their four cats!
They've also worked together on comics like Marvel Action Spider-Man (IDW), Minecraft (Dark Horse Comics), Bite + Subscribe (Tinyview) and Donut The Destroyer (Scholastic Graphix)!
Sarah is also the creator of Glitch (Winner of the "Most Epic Adventure" award at the Kids' Comic Awards 2020) and Kim Reaper!