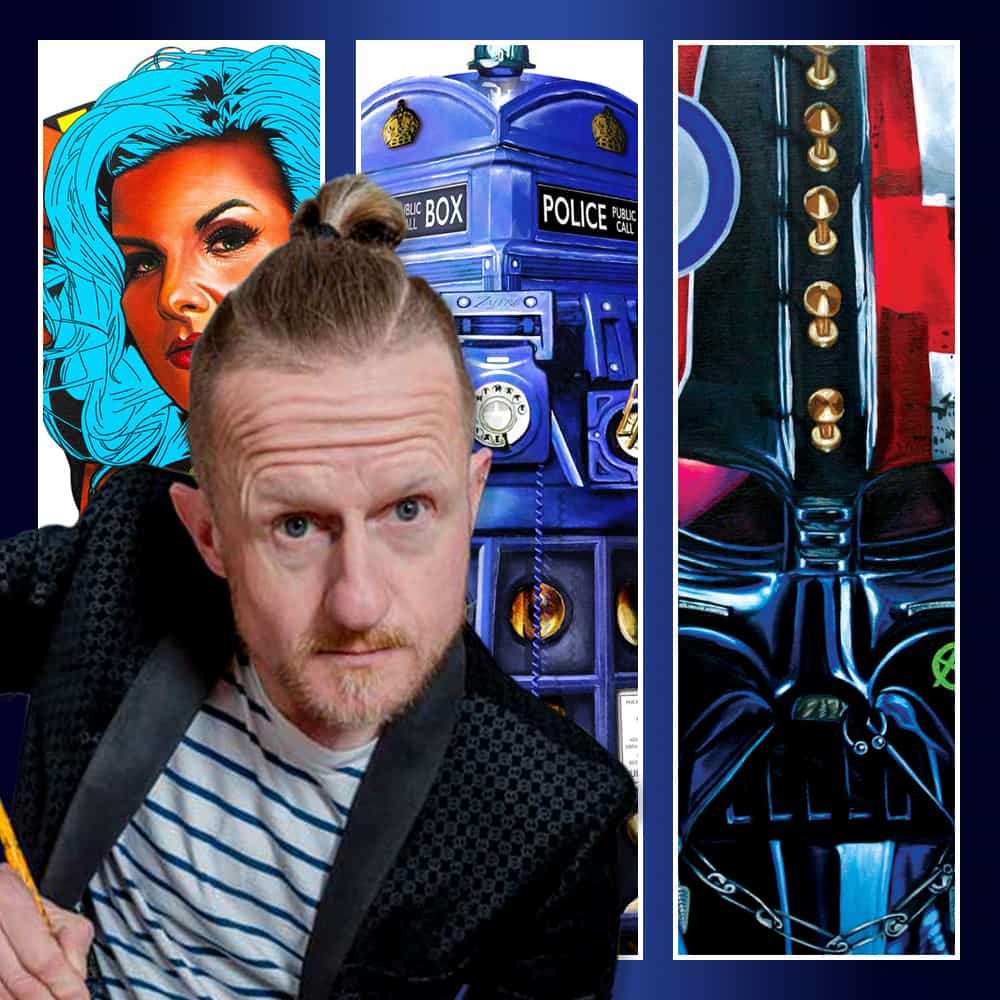 Stu Mackay started his sci-fi publishing career working on the official UK Star Wars magazine. His first issue featured Darth Vader wearing the Millennium Falcon, as soap on a chain around his neck!
He continued to grow his reputation by adding flair to the UK, US & AUS publications of Charmed, Buffy the Vampire Slayer, Stargate SG-1/Atlantis and Battlestar Galactica, before crossing over to enjoy kids publishing whilst working on Indiana Jones and Teenage Mutant Ninja Turtles (the inflatable nunchucks were awesome!).
He later continued to expand his publishing portfolio on Batman & Superman Legends releases.
Nowadays, Stu enjoys being a self published fine artist, whilst being internationally renowned for his Darth Punked painting and his UK Invasion collection, which features twelve Dalek-shaped paintings.