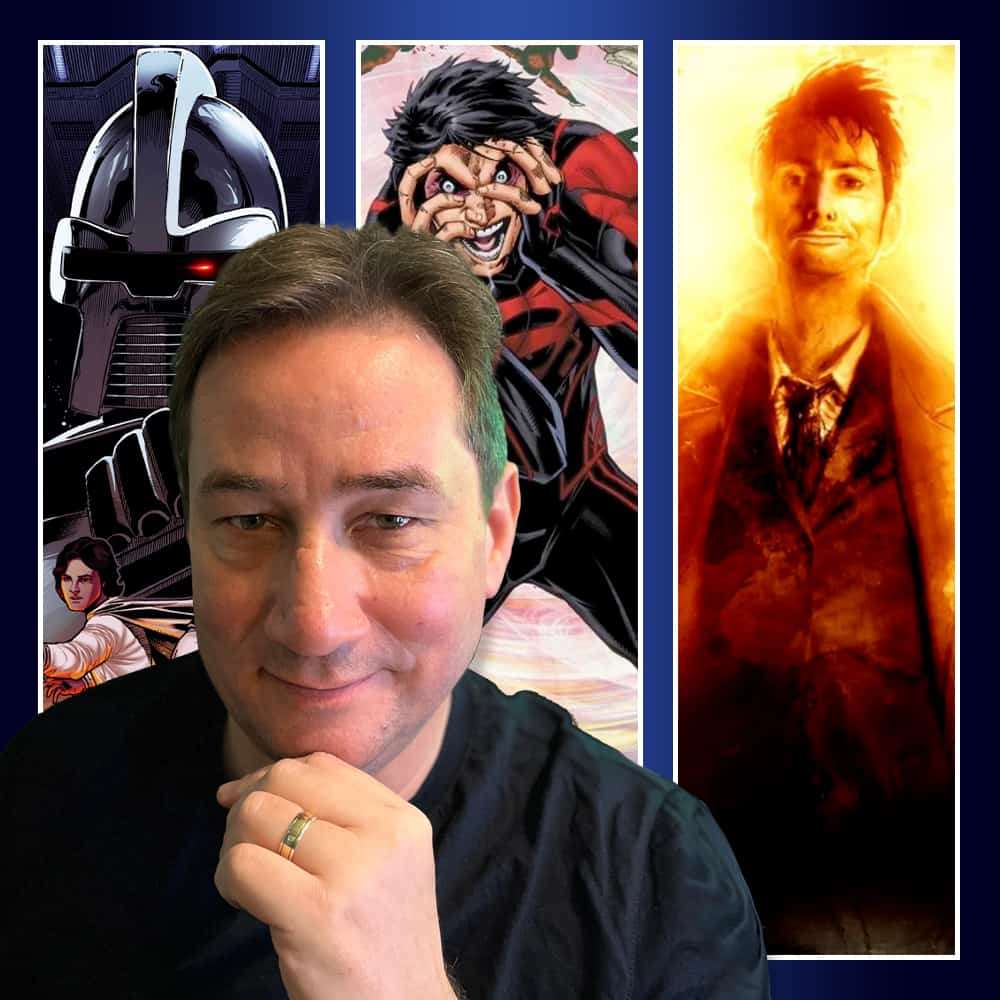 A multiple New York Times Bestseller and Eagle Award winner, Tony Lee has worked professionally as a writer for over 35 years. These include two decades in comics, where he has written for publishers including Marvel, DC, Dynamite, Titan Publishing, Markosia, Rebellion, Penguin, Image, Heavy Metal, Z2 and IDW amongst others, writing a variety of creator owned titles and licenses including X-Men, Spider-Man, Star Trek, Battlestar Galactica, Doctor Who, Superboy, Starship Troopers, MacGyver, Wallace & Gromit and Shrek. In addition, he's worked on books with musicians such as Joe Satriani, Ozzy Osbourne, Pantera, Beartooth and Megadeath.
Outside of comics he has written several novels aimed at reluctant readers published by Badger Learning, as well as audio plays for Big Finish including the Doctor Who Fifth Doctor Adventure Rat Trap. He has adapted both his Oliver Twist sequel Dodge & Twist and Jules Verne's 20,000 Leagues Under the Sea into full-cast audio dramas with Audible/Amazon, and written a Robin of Sherwood full-cast audio drama for Spiteful Puppet/ITV. In Film and TV, he's written for BBC One, ITV Studios, and has films and TV in development/production in both the US and UK.
Under the pen name Jack Gatland, he's written a series of UK-based crime novels featuring Detective Inspector Declan Walsh, a second series featuring 'cop for criminals' Ellie Reckless, a spy series featuring burnt MI5 agent Tom Marlowe, and an adventure series in the Dan Brown vein featuring Robin-Hood-conman Damian Lucas. These have all been for digital-first publisher Hooded Man Media.
In addition to this, he travels the world with his Change The Channel school tour, aimed at helping reluctant readers into picking up books, and he's the founder of the Caliburn Prize, a £2,500 grant aimed at helping unpublished UK comic creators.