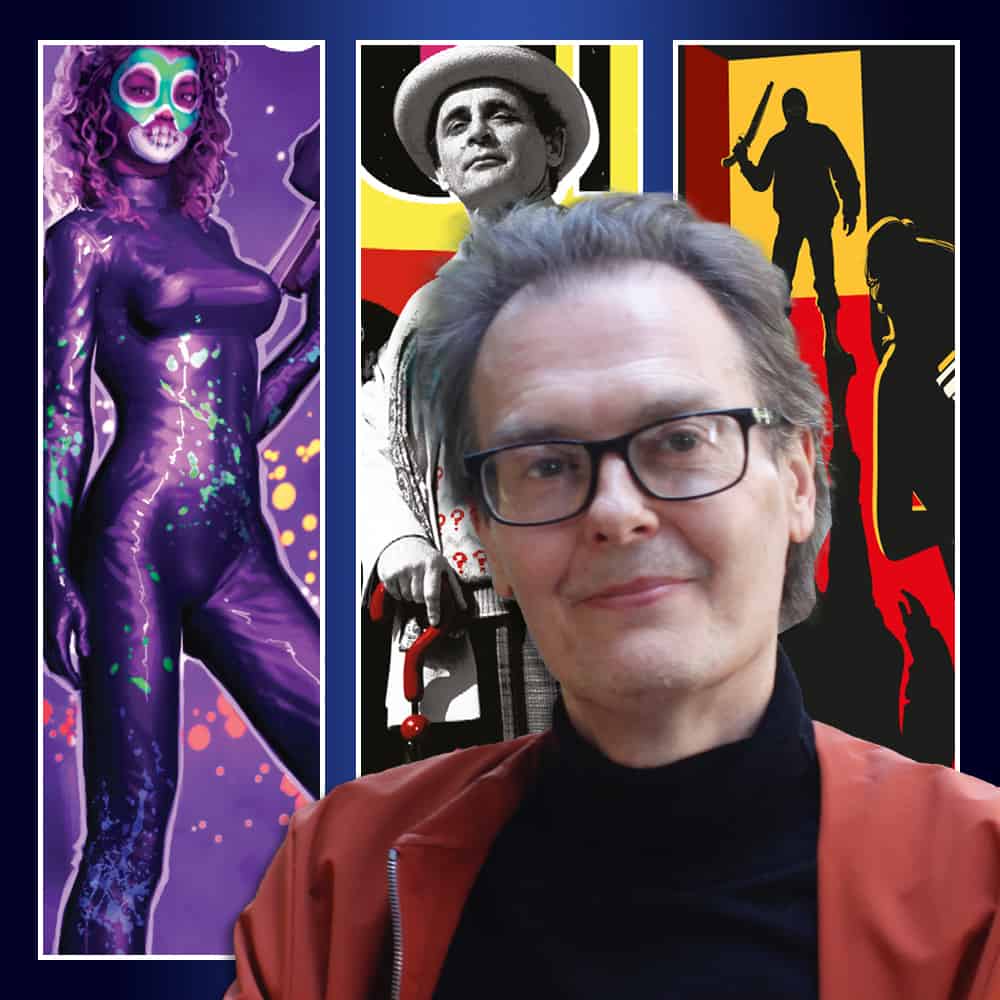 Andrew Cartmel is a novelist and playwright. He is the author of the bestselling Vinyl Detective series, and creator of the Paperback Sleuth.
He began his career with a legendary stint as script editor on Doctor Who (the "Cartmel Masterplan") and has written a memoir of his time on the show, Script Doctor. He has also written Doctor Who comics and graphic novels and audio dramas.
He is currently co-writing the Rivers of London comics with Ben Aaronovitch.
Andrew has toured as a stand-up comedian and had his plays performed on the London Fringe including Glacier Lake and As Real as Anything