How Do I buy a ticket in Eventbrite using a voucher?
Once a voucher has been issued by Showmasters you will receive an email that looks like this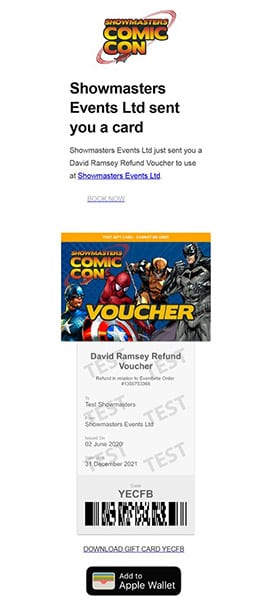 When you are ready to spend your voucher go to the Eventbrite shop 
Enter the code from your voucher in the 'promo code' field at the top of the page
Select the ONE Ticket* that you wish to purchase
You will see the voucher will have been taken as full (or part if you don't have enough to cover it) payment
Complete the transaction as usual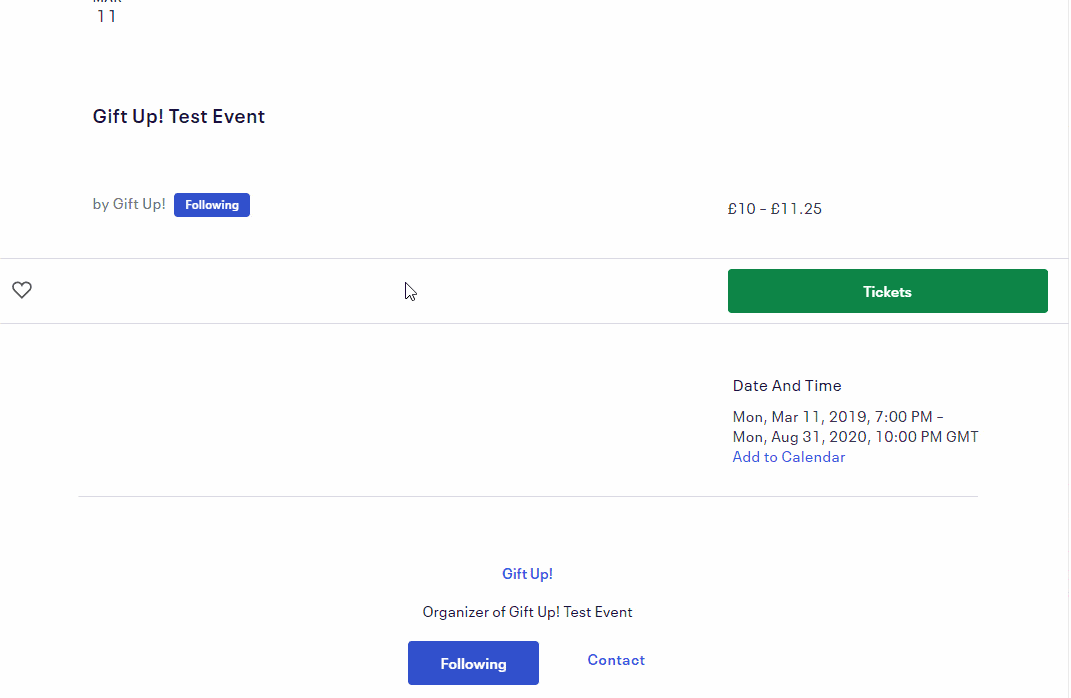 *Why can I only buy one ticket at a time in Eventbrite?
While we understand that this is not ideal, it is a safety feature to ensure that the voucher is only used once and within our T&Cs.
What is I don't spend all of my voucher at once?
This is fine. You will receive a new voucher for any remaining balance not spend for use at a future date.
Can I use more than one voucher code per order?
Unfortunately, you can only enter one promo code per transaction. In the event that you wish to amalgamate vouchers for a larger purchase please email shop@showmastersevents.com who will be able to arrange this.
How do I check my balance?
Please click here to check your balance
What can I spend my vouchers on?
You can use your voucher on any ticket within an online Showmasters Eventbrite shop. We are looking at being able to make these redeemable for other areas of our events such as for Showmasters merchandise, at the sale desk and for pre-orders. You will not be able to redeem the voucher an any non Showmasters dealer stands or venue concessions.
I've lost my email with the code on it. What can I do?
We ask that you keep your code safe as it is like cash. In the event that you are unable to find your email or it has not been received when you believe it should, then please email shop@showmastersevents.com who will be able to look into it for you.
Can I use my voucher to purchase items from the sales desk?
No, this is only for use in our online Eventbrite shop.
Can I use my voucher to purchase autographs at the event?
No, as there is no way of processing the sale at the desks.
Does the voucher expire?
Yes, your voucher expiration date is listed on the email
What happens if I have not spent my balance by the expiry date?
Vouchers issued for cancelled events will be good to be used up to two years from issue, at which point any amount not used on the voucher will be eligible for a full refund.