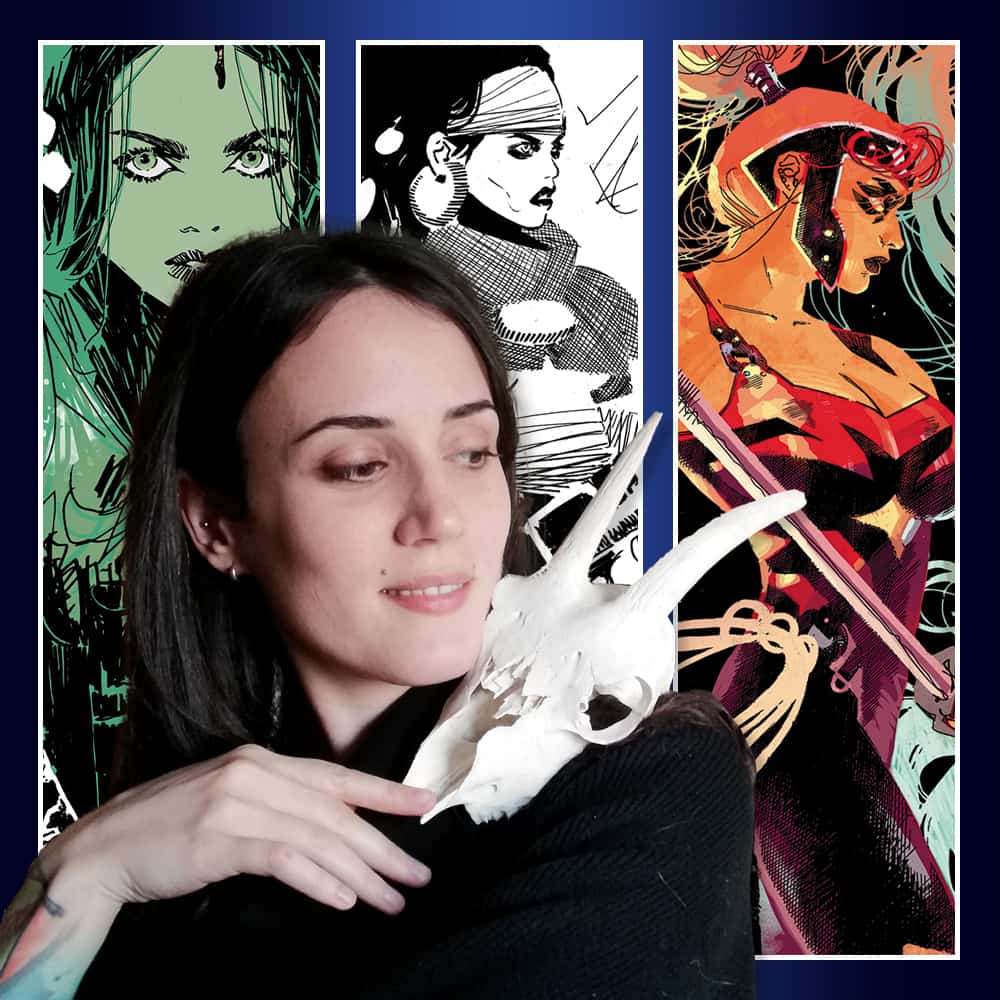 DaNI was born in Athens, Greece in 1992 and studied sculpturing in Athens School of Fine Arts.
She has worked with 2000AD, IDW, VAULT Comics, Legion M, BOOM! Studios, VERTIGO, Black Crown, DC Comics, Titan, AWA and is the artist behind DC's "Arkham City: The Order of The World" and the creator owned series "COFFIN BOUND" from Image Comics, both written by Dan Watters and "The Low, Low Woods" written by Carmen Maria Machado for Hill House Comics.
She is also the creator of "Tales from the Strips", a self-published series that won the Reader's Choice Award at the Greek Comics Awards 2015.
She loves her cats and travelling around the world!