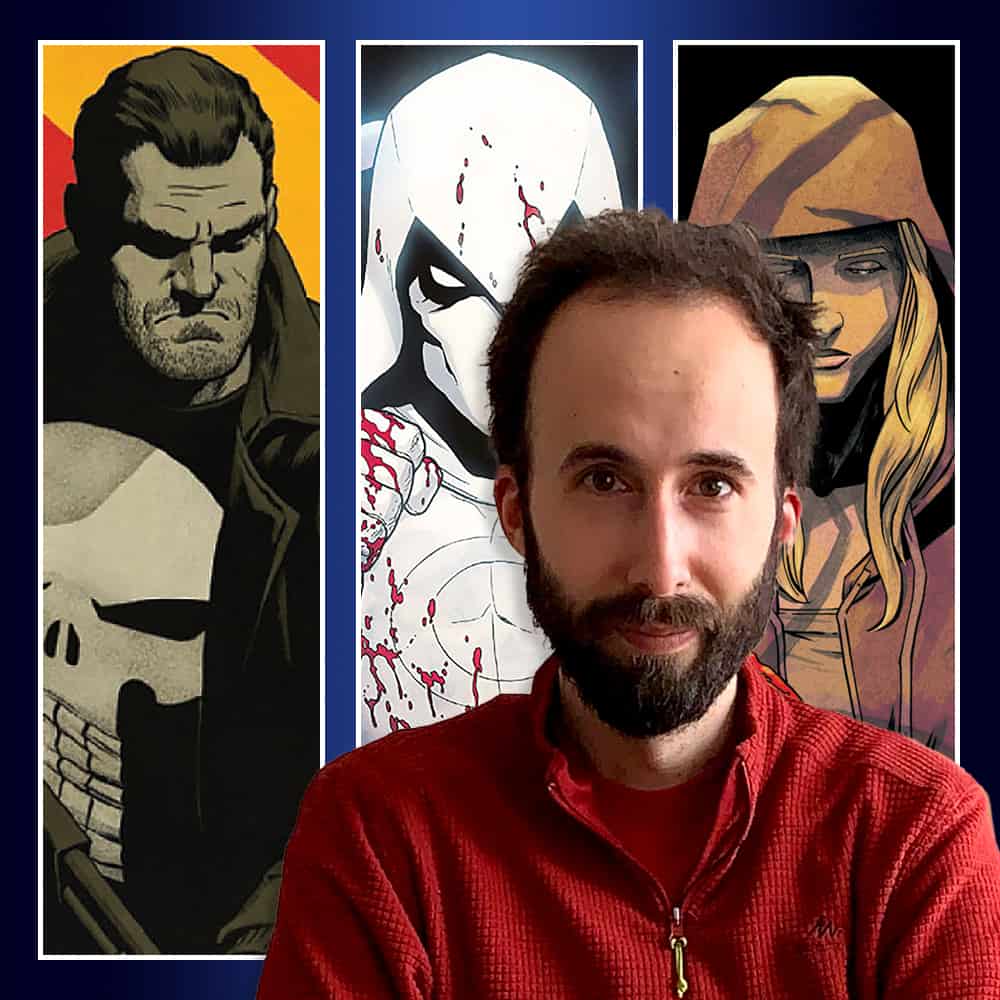 Born in Madrid, Guillermo has been inking comic books and illustrating books and magazines ever since he completed a degree in History in 2009.
On inking duties, he has worked for American publishers like Marvel, DC, Valiant and Abrams, where he's been lucky to work on titles like Astonishing X-Men, Batman Eternal, Bloodshot and Dune. 2023 will see the release of his first creator-owned title, The Ribbon Queen, alongside Garth Ennis and Jacen Burrows and published by AWA Studios.
On the illustration front, Guillermo provides covers, portraits and interior pieces for newspapers like Politico or El Mundo and for magazines like Panenka, Popshot Magazine and Stir to Action. He has also illustrated books for the Spanish publishers Espasa, Everest and Graphiclassics.