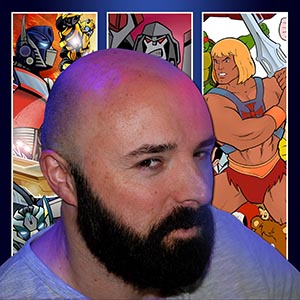 Lee Bradley is a UK based freelance illustrator that works within the comics industry. He has worked on a variety of comic book properties including Spider-man, Transformers, Transformers Animated, Teenage Mutant Ninja Turtles and the Middle Eastern comic book The '99. Along with the Transformers How-to-Draw Guide. Lee is also a Lucasfilm Accredited Artist.
Lee works on all aspects of comic book illustration in various roles from penciler, inker to colourist. He has worked as an illustrator on a variety of different MARVEL products from Sketch Card series such as Retro MARVEL, MARVELS Greatest Battles, Women of MARVEL, AVENGERS Age of Ultron & the Marvel Masterwork's Card Series.
Lee has also has just completed his third Exhibition "JOURNEY INTO MARVEL" which ran from the 23rd July to 20th September 2021 which looked into the history of Marvel UK with the aim to encourage children back into reading comics.