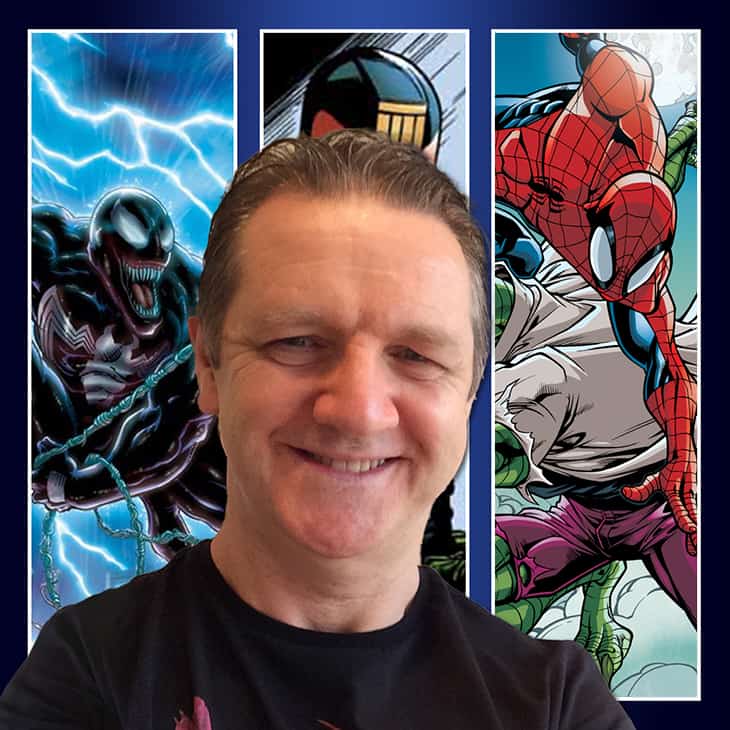 Lee debuted in the industry of comics in the mid-90s as an artist for Marvel UK , for which he illustrated popular titles such as Transformers, Action Man and Death's Head. In the following years that followed, Lee began working for the animation industry and in particular for the world's leading entertainment complexes of Disney and Dreamworks, before finally returning to his first love – comics! He continued his collaboration with Marvel and worked on books comics of Spider-Man, X-Men, Avengers and Hulk.
Lee continued his career in comics with various projects for 2000AD, including Judge Dredd, Sinister Dexter, Flesh, Judge PI Demarco, Breathing Space, Bison and Synnamon.
In addition, he worked on several titles for DC Comics, such as Hellblazer, the World Of Warcraft and The Family Dynamic.
Currently, Lee is working on storyboards for a film and TV project, as well as character design for Cartoon Network. He is in continuous discussions with Marvel and DC on the next comic book project!