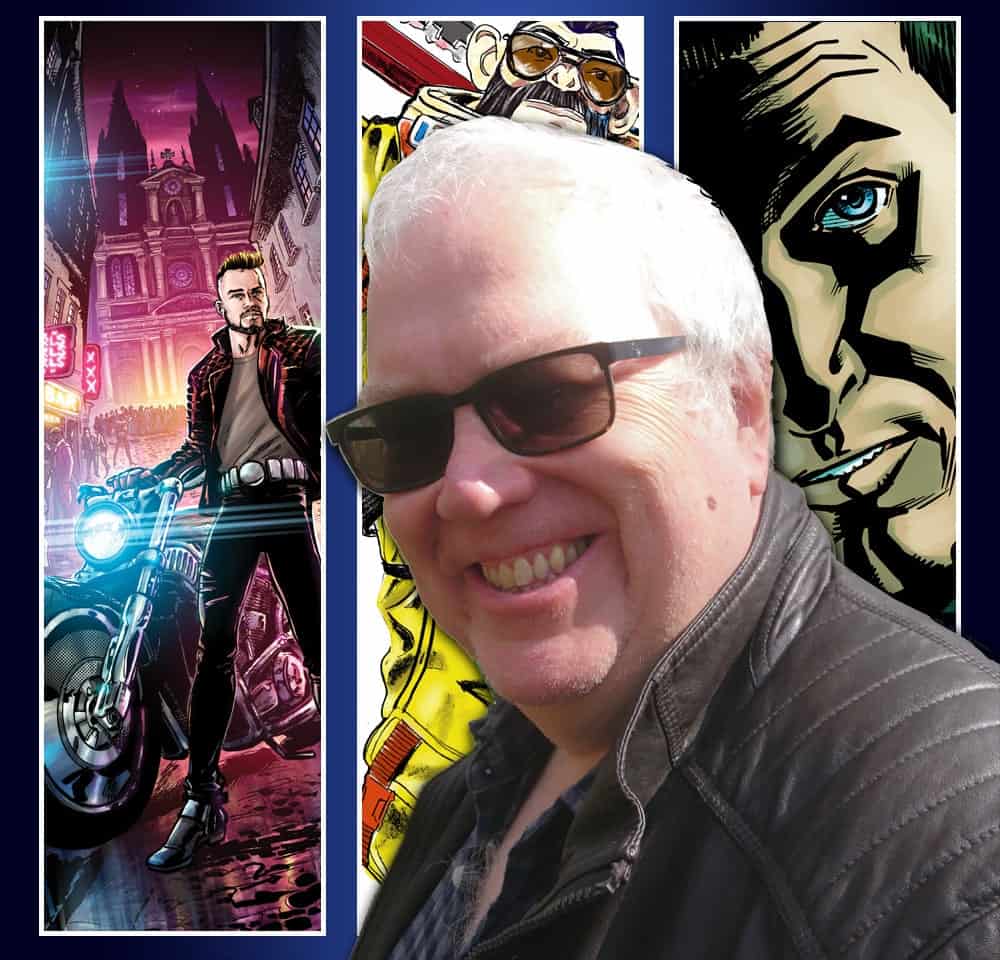 Mike Collins has been drawing comics and storyboarding for TV and movies for over 30 years. An original Transformers artist, and the first artist to draw Gambit in The X-Men, Mike is best known for drawing Doctor Who in comics, merchandise and for the actual TV show.
He's drawn all the big guns for Marvel and DC over the years in addition to The X-Men—amongst them Spider-Man, Namor, Superman, Batman, Wonder Woman, Hawkman, Justice League and the Flash.
The extensive range of Sixties comics inspired Doctor Who merchandise art is by Mike, as are several volumes of the official How To Draw Fortnite books. He was the lead artist on the How To Draw Marvel magazine for 100 issues.
He's currently involved in Lacroix-Noir, a multimedia project (comic/game/album) with legendary music producer Mike Batt and David Quantick. Mainly, his day job is storyboarding some of the biggest hits in genre TV including The Witcher, Good Omens, War of the Worlds, Midwich Cuckoos, His Dark Materials and Doctor Who.