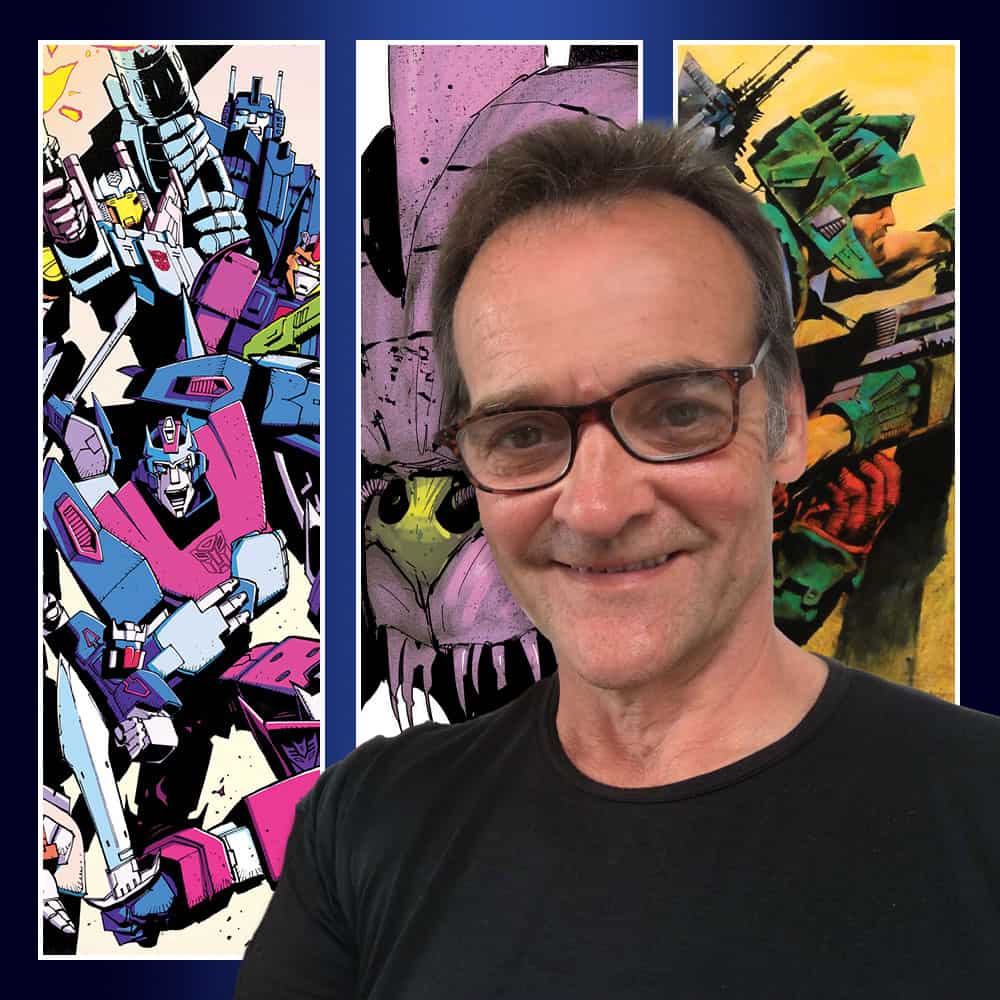 GEOFF SENIOR is probably best known for work on TRANSFORMERS during the 80's and 90's. He also created DEATH'S HEAD and DRAGONS CLAWS for Marvel UK with Simon Furman.
Other comics worked on include JUDGE DREDD, ZOIDS, ACTION FORCE, BATTLETIDE and 2000AD.
Geoff moved into advertising storyboarding for the past several years but changing course back to illustration as it's more 'fun', TO THE DEATH, a web adventure project completed with Simon Furman being a chunky step back onto this road.